Muscular Expression Training
introduction
Latest News: Fit For Your Wedding programs, Fittest You boot camp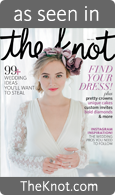 Muscular Expression Training based in New York City offers personal fitness programs tailored to your goals. We offer boot camps, bikini and figure contest preparation, wedding fitness programs together with nutrition counseling and fitness evaluation.
Everyday is a muscular expression no matter what you do. Every facial movement, any word spoken with perhaps an arm gesture, groceries carried home, a stroke of paint put on a canvas, or just getting out of bed. Every movement each day requires muscle.
We all have the same muscular structure male or female and the beauty of it is up to you how you want to enhance it to benefit your specific needs. It is not easy but once you achieve your goal not only will you change but so will your life.
Achieve your goal, change your life! See you in the gym.